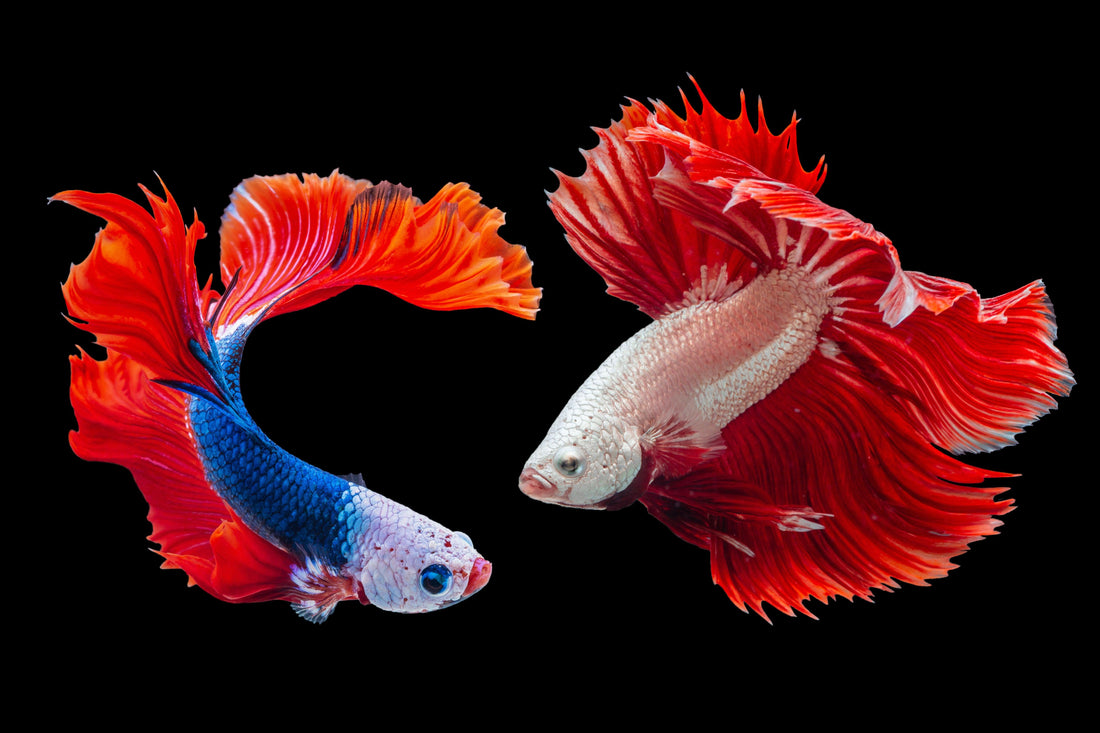 How Many Type of Betta Fish?
Type of Betta Fish
It's important to note that not all types of betta fish are officially recognized by organizations such as the International Betta Congress (IBC) which recognize only a few types of betta fish based on their finnage. The IBC recognizes the following types of betta fish:
Single Tail Betta
Halfmoon Betta
Double Tail Betta
Plakat Betta
Crown Tail Betta
Veiltail Betta
Delta Tail Betta
Super Delta Tail Betta
Half Sun Betta
Over Half Moon Betta
Rosetail Betta
Feather Tail Betta
Plakat Betta Fish
Other Type of Betta Fish
All the other types of betta fish such as the Dragon Betta, Super Red Betta, Multicolor Betta, and Dumbo Betta are not officially recognized by organizations such as the IBC, they are considered as a variation or a strain of the basic types of betta fish, and not as a separate species or subspecies.
Super Red Betta Fish (Solid Color)
Conclusion
It's worth noting that breeders are constantly experimenting and creating new strains of betta fish, so the number of types of betta fish is always evolving year over year and as betta breeding which they tend to looking for more color, sharp of the betta fish.
Your Email Address Will Not Be Published. Required Fields Are Marked *
10 Essential Tips for Preventing Betta Fin Rot: Expert Guide
Betta fin rot is a common and potentially serious condition that can...